Ron Smith, Boat Builder and Racer
by Lester Connor.
Ron Smith lived all his life in New Brighton Christchurch. From an early age, he wanted to be a motorcycle mechanic. Ronís Securing an apprenticeship in the trade toward the end of the Depression of the 1930ís, not having gone to high school. His initial foray into motorsports was motorcycle racing on local beaches.
His father-in-law Dick Dyer introduced Ron to boat racing, Ron racing Dickís Pacific Class boat Spitfire.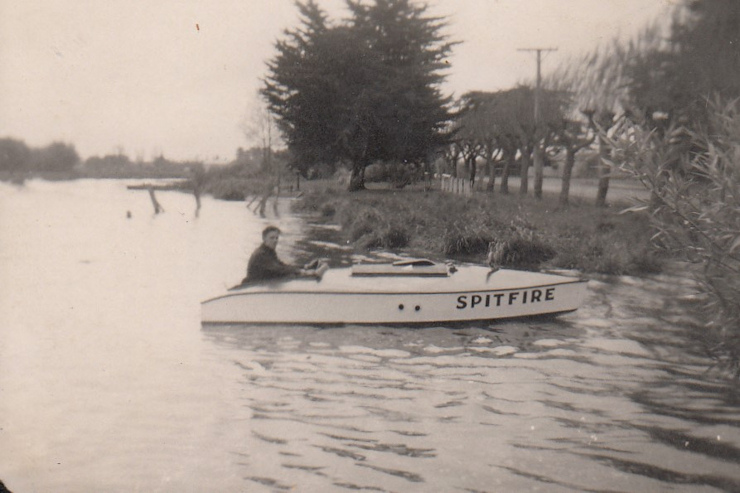 SPITFIRE, Dick Dwyer.
Ron built his first & second boats whilst working as a motorcycle mechanic. Both Golden Eagle his first boat, pictured here on the Avon River & his second were powered by a 6 cylinder side valve Hudson Essex Terraplane engine.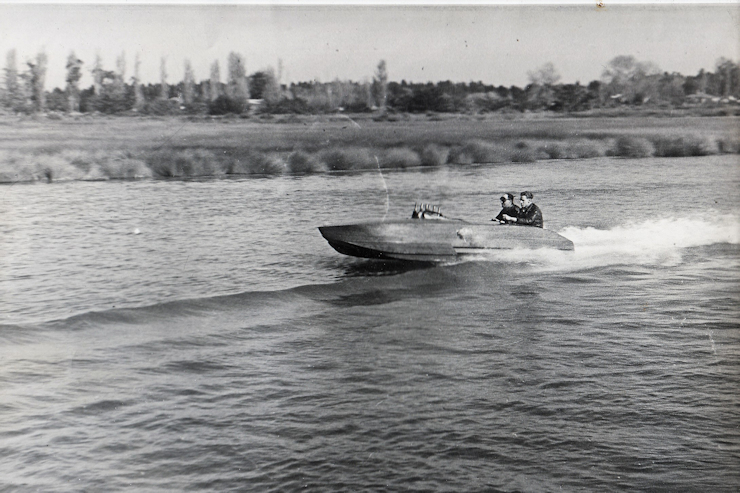 GOLDEN EAGLE, Ron Smith.

Ronís craftsmanship was highly regarded, he continually modified the Terraplane over time, making his own camshaft grinder, hardware patterns as well as another three hydroplanes. Ronís second boat, Tempo, a modified Ventor design, was highly competitive and raced widely.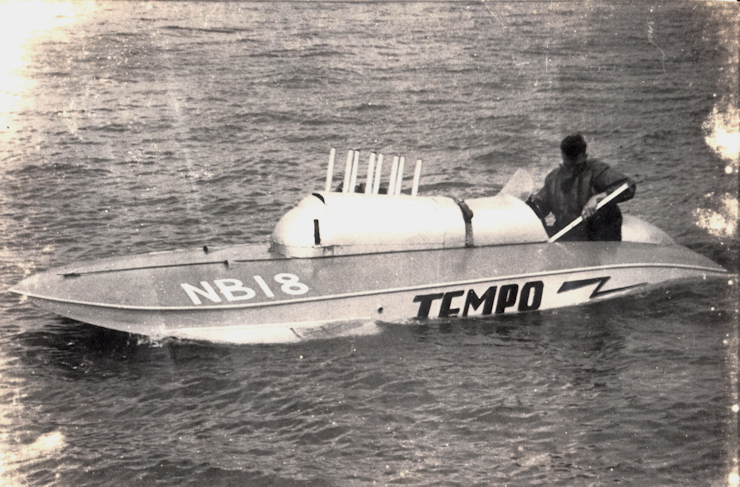 TEMPO, Ron Smith, Hudson Essex Terraplane.
During this time Ronís principal rival Arnold Johnson, whilst their friendship was enduring, their rivalry was intense and at times acrimonious. Arnold bought both Golden Eagle and Tempo, renaming them Atom IV and Atom XIII respectively. The boats changed hands a number of times,
Golden Eagle at one stage raced by Don Hall as Tempest III.
1949 saw the legendary Aranui Speedway racing track established not far from Ronís home and Ron returned to motorcycle racing. Ronís engine-tuning skills were much in demand, he built a bike from scratch powering it with an extensively-modified AJS Denly engine, the bike being raced with some success by a number of notable riders of the day.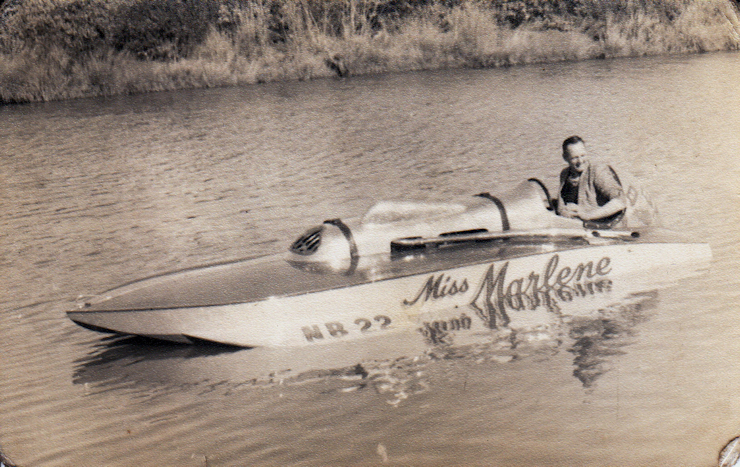 MISS MARLENE I, John (Dutchie) Stienhart, the early '50s.
Ron established a motor engineering workshop in New Brighton in early 1957 after building two hydroplanes for sheet metal engineer John (Dutchie) Steinhart during that time, the second being completed in 1955.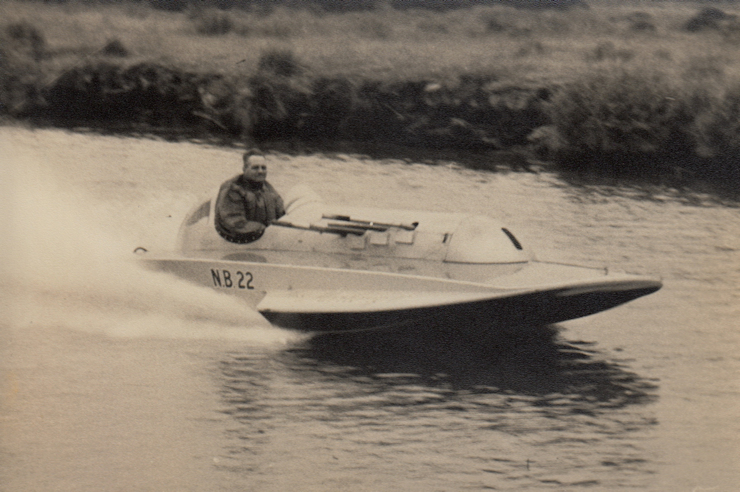 MISS MARLENE II, 'good for 90mph', 1955.
Steinhartís Miss Marlene was a development of Tempo, Miss Marlene II built using US plans which Ron added subtle changes to. By all accounts, the metalwork and cowlings on
these were of the highest standard of craftsmanship. Both boats were powered by Chrysler 6 engines, Miss Marlene II being Ďgood for 90mphí.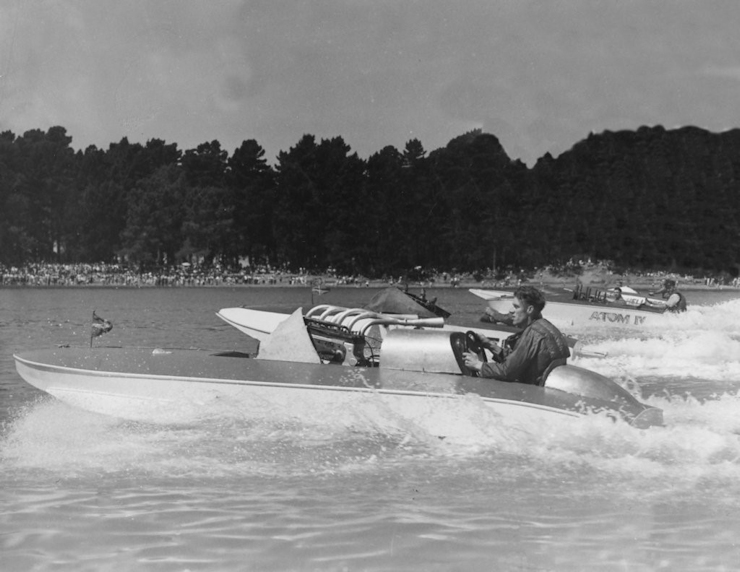 1949 SI 225cu in Hydroplane Championship, NBPBC Estuary.
The highlight of Ronís speedboat racing career was winning the 1949 S.I. 225 cu.in. Hydroplane Championship on the NBPBC Estuary averaging a little over 60mph, the family still in proud
possession of a replica of the race trophy some 70 years on.