The Auckland 500cc Hydoplane Club started in Sept 1949 "with just two boats, the Water Witch and the Ski building to a muster of craft taking part in our race meetings, at the end of last season" excerpt from the Club Publicity Officer letter Nov 1950.


Hydrophobia
In August 1950 after some lengthy dialogue "The City of Auckland" granted the Club a year to year trial for running regattas on the
Orakei Basin. The club catered for boats in the 10-11 feet length an up to 91ci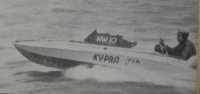 Kypro Kid
In Oct 1951 The Auckland 500cc Hydroplane Club was renamed to The Auckland Midget Speedboat Club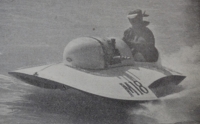 Pee Wee
The Club eventually became registered with the Incorporated Societies in April 1954.

Scalded Cat
During the 5 years of struggling with the Council, residents and not been able to charge spectators, and also with the frustration of having to apply every year to have permission to use the Orakei Basin which could be stopped at anytime, it was decided to write a letter of intent to the Manukau Speed boat Club in Sept 1956 to amalgamate. The majority of Midget Club Members also belonged to the Manukau Club and in Oct 1956 the amalgamation took place.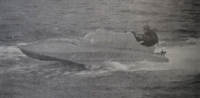 Super Sonic