Autobeat - Voo Doo IV
By lester Connor & Merv Sowden
During early 1962 Dave Ager of Edgecumbe was commissioned to build two hydroplanes using the plans from Jack Nicholsons boat "Medea". This was designed by John Colcock , a well known American boat designer. These boats were 18ft long and 8ft wide which was the common dimensions been used at the time.

These two new boats were for Lionel Fussell, "Tramp" later renamed "Gold Mist" (Gold Mist later went with the group to Canada to represent NZ) and George Butler "Autobeat"
This new hydro was a replacement for George's Jaguar powered V-Bottom of the same name.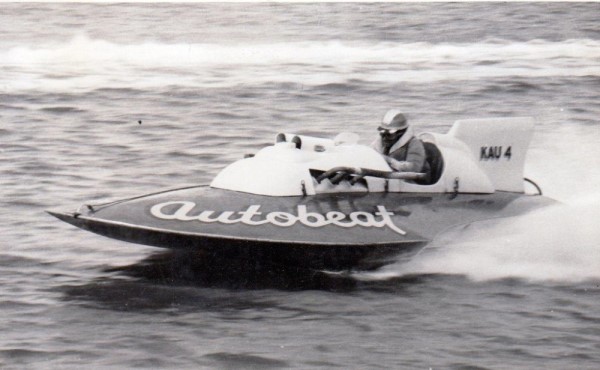 George used the same motor and had it bored out to 3.8 litres. Not performing as expected, the Jag was soon to be replaced with the now more common Corvette engine. George quickly picked up one of the two Corvettes that became available when "Polaris" was converted to the Allison aircraft engine.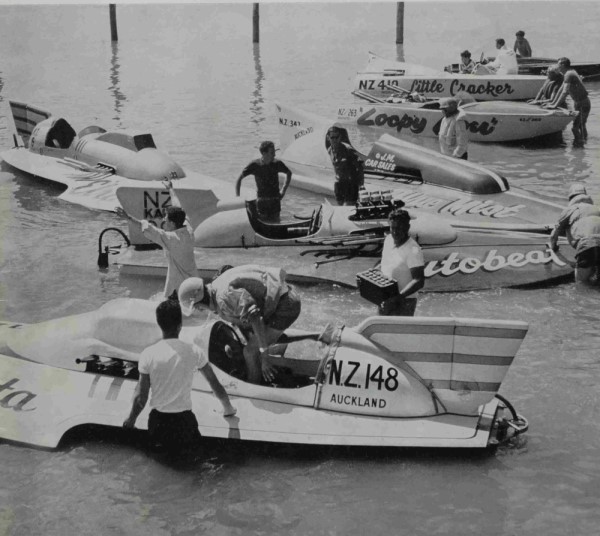 Autobeat did 93.2 mph with this motor over a kilo and slowly over the years it got faster. Autobeat was one of the most travelled boats and raced in both the North and South Islands but never won any major Trophies though a consistent finisher over the years it was raced.
From 1963 "Autobeat" raced The Griffiths Cup and all the Masport Cups until George's untimely death in 1968 when his fishing trawler was wrecked on the Port Ohiwa Bar in poor weather.
George was a "race for fun" type of person and avoided into getting into run at all costs. George was a well respected and popular with every club he raced at and with every driver he raced against.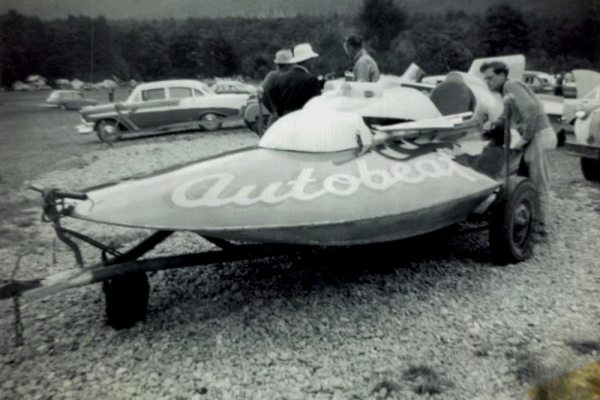 His estate later sold his boat to Bill Stokes and was renamed Voo Doo IV in the late 60's and effected a number of changes, more significant of which were the addition of 2 feet to the boat's transom, altering its sponsons and swapping its carburetted 283 cu in Chev for an injected 350.
Miss Print IV a sister boat to the Frank McLeod-built Air New Zealand (II) and following a disastrous fire with Miss Print IV, owner Doug Cameron gave Bill the destroyed boat's trailer & steering gear. In remembering their close friend, Bob Denson reflects on Bill's determination to have the best gear and Neil Stuart said that Bill "…was always more dedicated than us.'' !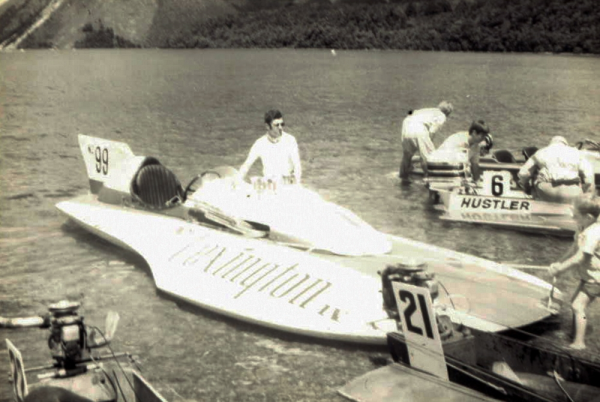 Later on, successfully securing financial sponsorship, Bill change the boat's name first to Lexington IV then in the later period of Bill's racing career to Miss Areo.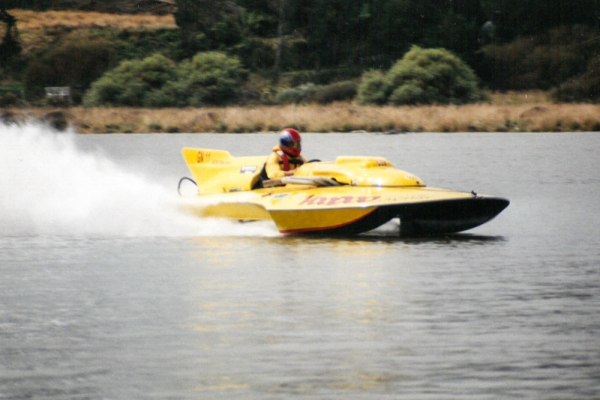 Bill and his crew campaigned the hydro widely throughout New Zealand securing his 100mph Gold Badge in 1970, winning the 1971 Masport Cup and took the boat to Australia as part of an unsuccessful Kiwi bid for the Griffiths Cup that same year.
Serious spinal injuries sustained in a fatal car accident finished Bill's racing career.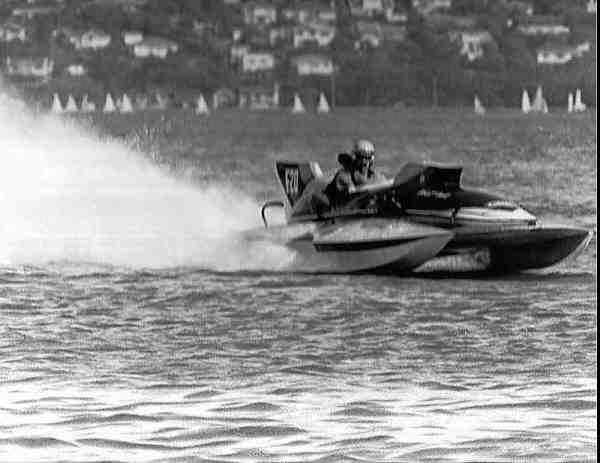 Gary (John) Hawkins purchased Voodoo from Bill Stokes in 1975 and got it into the water in 1977. It was renamed Stingray and about 2 years after that Jack Ryan upgraded the sponsons and made new cowlings out of fibre glass.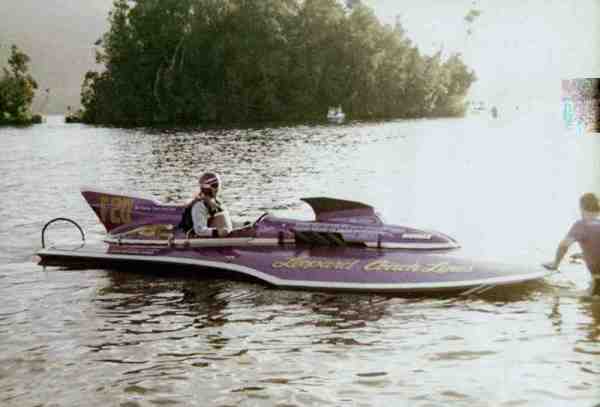 These changes made a big difference. At this stage Gary was offered sponsorship by Leopard Coachlines a well known Tour Bus Company who also supplied the real fancy glitter paint. During this time Gary was able to qualify in every major regatta he entered such as AC Delco Grand Prix and Masport Cup. Gary was also able to get his 100 mph gold badge.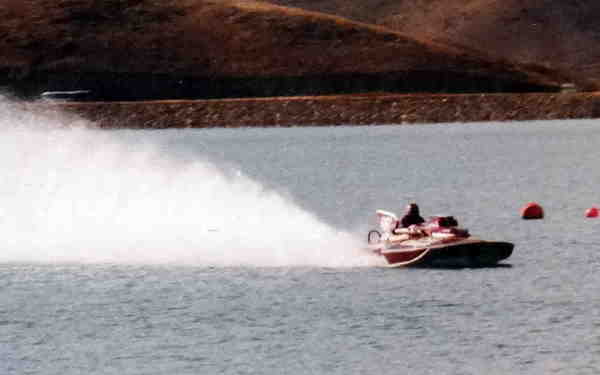 Gary sold it in about 1984 to Brian Railton and it was renamed to Cool Changes. Bill Stokes had recovered a bit from his accident and was part of Brian's Team and eventually with Ted Sagar they raced the boat a couple of times as Voo Doo, eventually selling it to Invercargill's Mike Harvey in 1991.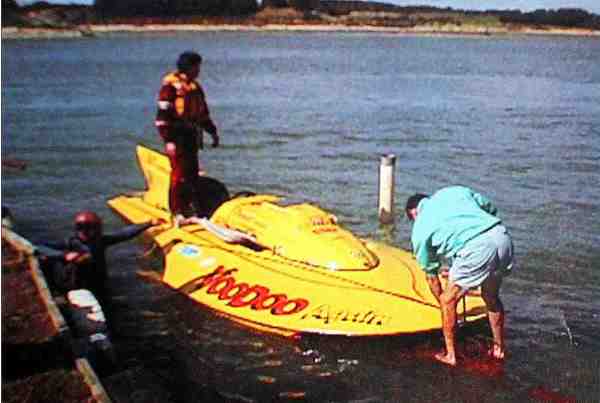 Mike first raced it in 1992 as Liquorland and finally renamed it to Voodoo Again.
It was powered with various small block Chevs, most memorable being a 377 cu in. The boat finished 3rd in 1994 GN Hydro Nationals, securing 100 MPH Gold Badge same year, set a Southern Zone GN Hydro record of 113 mph 2000 and was last raced at Lake Kanerie, Easter 2002.
Keenly aware of the boat's historical significance, Mike intends to restore the boat and run it in classic events."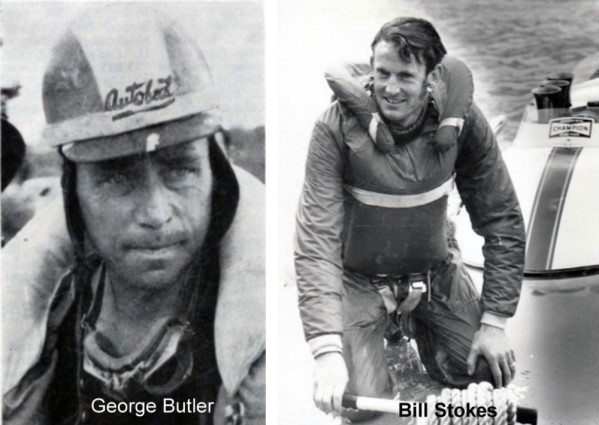 .