The Albert "Alby" Irvine Story
By Lester Connor
Albert 'Alby' Irvine grew up in the Leeston/Southbridge not far from Lake Ellesmere. After finishing an auto mechanic apprenticeship in Southbridge he bought a sheep/cropping farm, selling the farm in the mid '80s to retire to Ashburton.
Alby was a member of the NBPBC & had three boats all of which he built himself.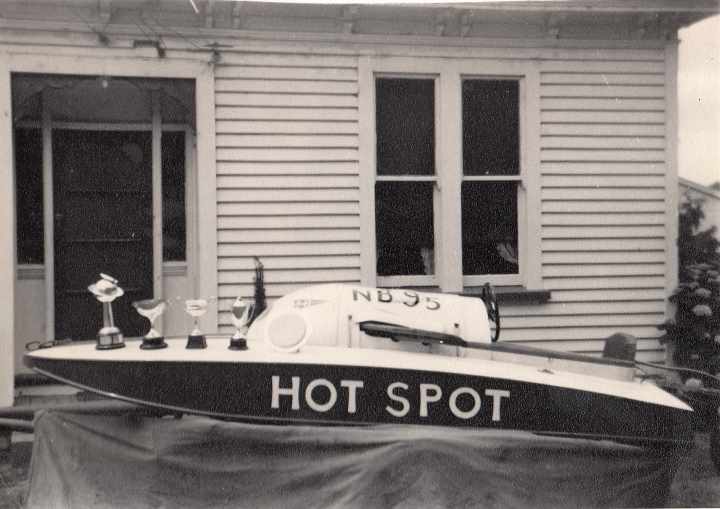 His first boat, Hot Spot, was a stepped hydro built from Carl Augustin plans. Whilst the boat was designed for a motorcycle engine Alby powered it with a Ford 10.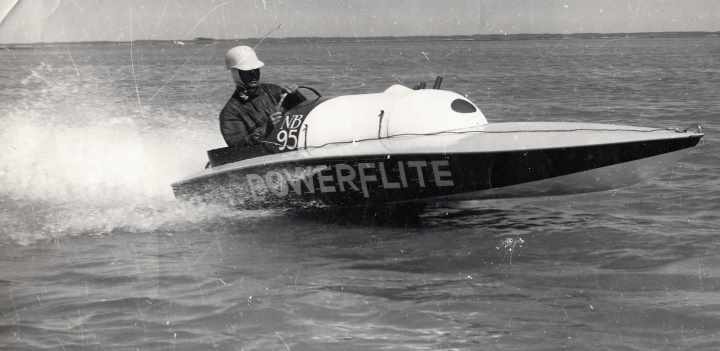 The 2nd boat Powerflite was again built from Carl Augustin plans, this time the ubiquitous Grey Nurse design which Alby powered with a Ford Consul engine.
Powerflite was sold to John Stokes also of the NBPBC who raced it as Juella.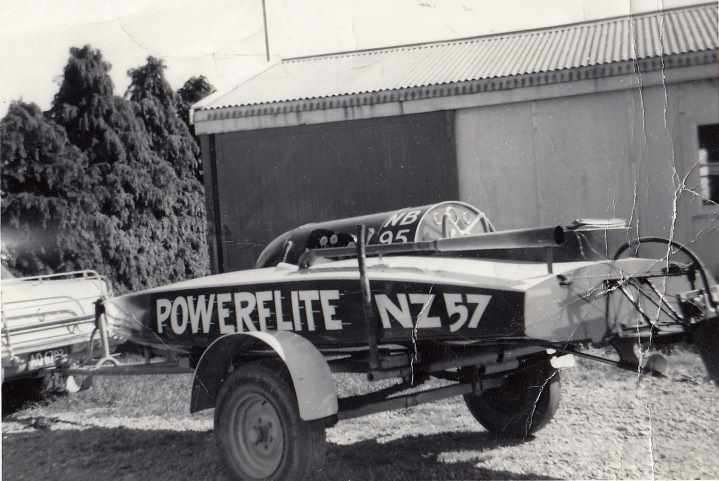 Alby is most proud of his last boat which he not only built but also designed himself powering it with a Mk 1 Ford Cortina engine which had 4 Amal carburettors & Cosworth cam. Alby cites winning the 1965 S.I. 75 cu.in. Vee Bottom Championship at the Waiho Box in South Canterbury as the highlight of his racing career.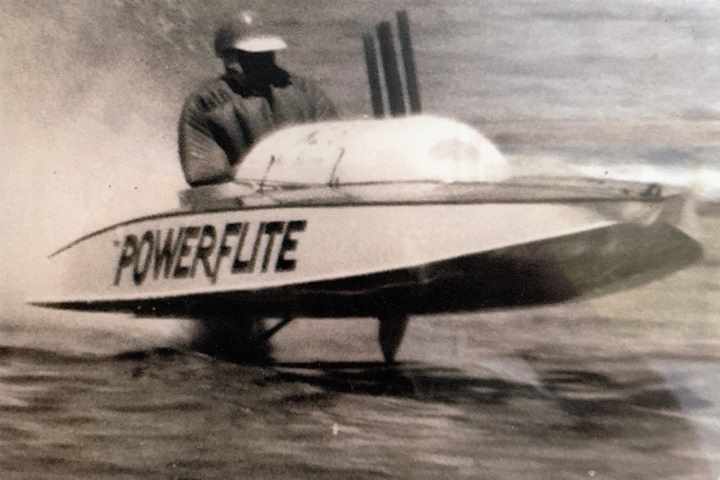 Alby sold Powerflite to the Harker's family of Southbridge in the 70's that have it today.